Why a French certificate course is Important?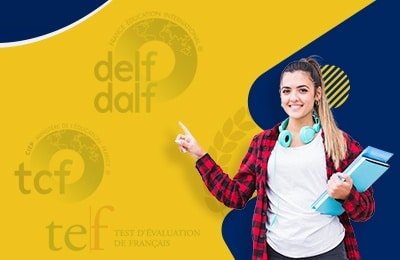 One can never ignore the importance of French certificate course.
A French proficiency test measures a candidate's ability to read, write, listen and speak French. This is based on CEFR (Common European Framework of Reference for Language). CEFR is a European framework designed to test a candidate's proficiency level in any of the European languages. The authorized organizations conduct these tests worldwide under the guidelines of CEFR. CEFR has divided all the European languages into 6 different levels of learning. Similarly, French being one of the European languages follows the guidelines and the whole learning process is divided into 6 levels with A1 being the beginner's level and C2 being the near-native proficiency(A1, A2, B1, B2, C1 and C2). DELF/DALF/TEF/TCF and TELC are the various tests that assess a candidate's French proficiency level.
DELF/DALF
DELF (Diplôme d'Études en Langue Française) and DALF (Diplôme d'approfondi en Langue Française) are the official diploma tests conducted all over the world by Alliance Française network and are delivered by the French Ministry of Education. DELF is for anyone who is learning French and is above 17 years old. It certifies a candidate's proficiency in French from A1 to B2. The candidate may appear directly for any level according to his proficiency. On the other hand, DALF C1 and C2 are referred to as advanced or proficient and are the highest certification in French as a foreign language. These certificates have lifetime validity.
TEF/TCF
English and French are the only official languages of Canada. Anyone seeking a Permanent Residency (PR) in Canada, can earn up to 50 extra points for having a higher level of proficiency in French. These are valid only for 2 years.
TCF (Test de connaissance du français) is a French placement test conducted by Immigration, Refugees and Citizenship Canada (IRCC) for permanent residency applications.
TEF (Test d'Evaluation de Français) was started in 1998 by Ile-de-France CCI and is very useful as it helps you get a work permit in Canada and France.
Join French Certificate course now!
Join our upcoming online French certificate course and start preparing for your French language certification.